Here's a bit about the Anime!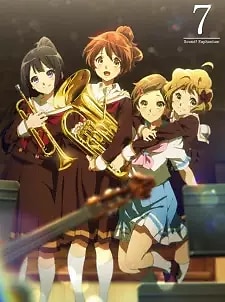 The Anime Sound! Euphonium Episode 14 – Ready, Set, Monaka aired in 2015. It has a score of 7.47 on MyAnimeList and a MAL rating of PG-13 – Teens 13 or older.
A quick synopsis of the story:
After the Kitauji High School concert band's auditions for club member participation in the Kyoto Prefectural Concert Band competition, 10 members fail to pass the strict evaluation. Despite being unable to play with the rest of the wind ensemble, the group—who decide to name themselves Team Monaka—is determined to support their peers in any way possible until the day of the competition. From carrying supplies to creating monaka-shaped good-luck charms, Team Monaka's efforts prove to be pivotal for the unforgettable, bittersweet summer in the concert band's journey toward nationals. [Written by MAL Rewrite]
This information comes courtesy of MyAnimeList and is owned by them. Check out their site for more details!
Click HERE to see where to stream it!
Review Details
Here we show you all the details we captured during our review of this Anime.
Anime
Nudity/
Fanservice
Gore/
Violence
Language
Disturbing
Imagery
Substance
Use
Version
Watched
Sub
Or
Dub
Sound! Euphonium Episode 14 – Ready, Set, Monaka
0
0
0
No
No
Crunchyroll
Sub