Here's a bit about the Anime!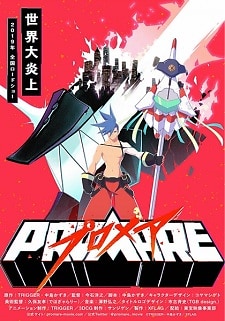 The Anime Promare: Galo-hen aired in 2019. It has a score of 6.92 on MyAnimeList and a MAL rating of PG-13 – Teens 13 or older.
A quick synopsis of the story:
A prequel set one day before the events of the Promare film.
This information comes courtesy of MyAnimeList and is owned by them. Check out their site for more details!
Click HERE to see where to stream it!
Review Details
Here we show you all the details we captured during our review of this Anime.
Anime
Nudity/
Fanservice
Gore/
Violence
Language
Disturbing
Imagery
Substance
Use
Version
Watched
Sub
Or
Dub
Notes
Promare: Galo-hen
1
1
1
No
No
Gkids
Dub