Here's a bit about the Anime!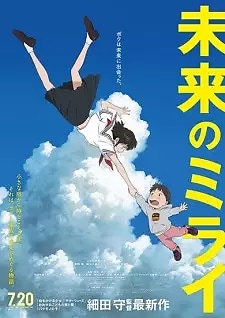 The Anime Mirai aired in 2018. It has a score of 7.28 on MyAnimeList and a MAL rating of G – All Ages.
A quick synopsis of the story:
In a quiet corner of the city, four-year-old Kun Oota has lived a spoiled life as an only child with his parents and the family dog, Yukko. But when his new baby sister Mirai is brought home, his simple life is thrown upside-down; suddenly, it isn't all about him anymore. Despite his tantrums and nagging, Mirai is seemingly now the subject of all his parents' love.
To help him adapt to this drastic change, Kun is taken on an extraordinary journey through time, meeting his family's past, present, and future selves, as he learns not only what it means to be a part of a family, but also what it means to be an older brother.
[Written by MAL Rewrite]
This information comes courtesy of MyAnimeList and is owned by them. Check out their site for more details!
Click HERE to see where to stream it!
Review Details
Here we show you all the details we captured during our review of this Anime.
Anime
Nudity/
Fanservice
Gore/
Violence
Language
Disturbing
Imagery
Substance
Use
Version
Watched
Sub
Or
Dub
Mirai
1
3
0
No
No
Gkids
Dub
Nonexplicit breast feeding. A dead animal with some blood. Innocent bath scene and brief scene with bodies from explosion.