Here's a bit about the Anime!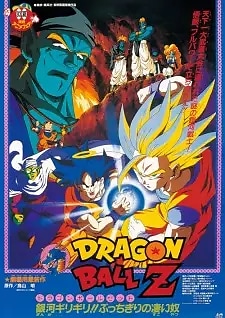 The Anime Dragon Ball Z: Bojack Unbound aired in 1993. It has a score of 7.1 on MyAnimeList and a MAL rating of PG-13 – Teens 13 or older.
A quick synopsis of the story:
Mr. Money is holding another Tenka'ichi Budokai and Mr. Satan invites everyone in the world to join in. Little does he know that Bojack, an ancient villain who has escaped his prison, is competing. Since Goku is currently dead, it is up to Gohan, Vegeta, and Trunks to defeat Bojack and his henchman.
This information comes courtesy of MyAnimeList and is owned by them. Check out their site for more details!
Click HERE to see where to stream it!
Review Details
Here we show you all the details we captured during our review of this Anime.
Anime
Nudity/
Fanservice
Gore/
Violence
Language
Disturbing
Imagery
Substance
Use
Version
Watched
Sub
Or
Dub
Dragon Ball Z: Bojack Unbound
3
5
1
No
No
Funimation
Dub
Some fanservice oggling of women and a man is seen on a toilet with his pants down. Multiple characters are kicked in half and have holes punched though their chest. Some blood throughout.